Betaine Nitrate or trimethylglycine is a recent compound that has been proven to increase circulating levels of nitrates! This results in increased nitric oxide production and ridiculous and skin tearing pumps!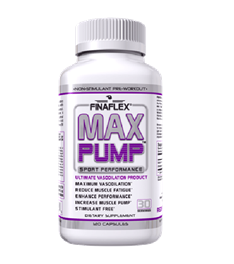 Benefits
1.Enhances exercise performance
It can enhance exercise performance secondary to reducing the oxygen cost of exercise.
2.Kidney protection
It can protect kidney and help to regulate blood flow during the aging process because of the interaction with nitric oxide.
3.Anti-aging effects
Due to endogenous production of nitrate and some disease states with lower circulating nitrate.
Highlights
Betaine- a byproduct of Sugar Beets, Betaine has recently been found to increase performance, endurance, muscular fatigue, probolic signaling & oxidation of lipids. So basically it has been found to help you lift more & burn more fat!
Nitrates- these guys get a bad wrap 'nutritionally speaking'. Nitrates have been shown to clinically increase vasodilation through nitric oxide by releasing nitrite or nitrate. So basically it helps your body use oxygen more efficiently.
Directions
As a dietary supplement take 4 capsules with food 30 minutes prior to workout. On non-training days consume 4 capsules with food. For optimal results use MAX PUMP for 4-8 weeks. For extreme results take 4 capsules twice daily.
Ingredients
Betaine Nitrate (trimethylglycine NO3) 3000 mg
Ingredients: Maltodextrin, Gelatin, Silica, Mangesium Stearate, Titanium Dioxide, FD&C Blue #1, FD&C Red #3.
Warnings
Consult with a physician before starting any supplement regimen!
See the product website for specific information please.