The Effect of Sulbutiamine on Fatigue in MS
2017-09-21

2

5369
Fatigue is a very common phenomenon. There are many reasons can cause fatigue such as lacking of sleep, depression, caffeine overload, heart disease and so on.In addition,fatigue is the most frequent and often debilitating symptom for patients with multiple sclerosis(MS).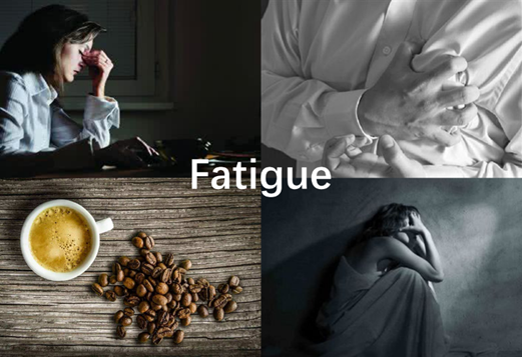 However, fatigue in MS can be differentiated from fatigue in normal individuals because it worsens with heat, interferes with physical functioning and performance, prevents sustained physical activity, comes on easily and causes frequent problems[1].There are no available effective therapies for fatigue associated with MS, and it is unclear whether a successful therapy of MS leads to clinical improvement.
Sulbutiamine is a derivative of thiamine also known as vitamin B1. It is composed of two modified thiamine molecules, crossing the blood-brain barrier much more effectively than thiamine[2].This synthetic derivative of Thiamine has positive effects for memory, depression, shyness and even erectile disfunction.
Some clinical trails have indicated the beneficial effects of sulbutiamine in patients with asthenia.
Inferred on this basis, sulbutiamine may ease fatigue in patients with MS,and this speculate had been tested.
A study has been conducted on chronic post-infectious fatigue (CPIF), where sulbutiamine was 400 or 600 mg daily for 28 days, noting that the fatigue in both groups was significantly lower than placebo, but that for the most part there was no significant difference between groups with the 600mg group inconsistently performing better at times.[3]
A similar study using a large (uncontrolled, unblinded) sample of persons seeing their doctors about infection who reported at least one symptom of fatigue given 400mg sulbutiamine at breakfast daily for 15 days alongside their anti-infective treatment noted complete resolution of self-reported asthenic symptoms in 51.7% of the study population.[4]
Improvement has also been noted regarding fatigue in 91.37% of persons tested (n=60) with Multiple Sclerosis, with 74.13% of the sample reporting the improvement as 'substantial' with no reported exacerbation in fatigue state[5].
These three studies about sulbutiamine showed that it has a positive effect on fatigue in MS.
Although sulbutiamine has many drawbacks, considering the negative impact of fatigue on the quality of life in MS patients, it is crucial to further research sulbutiamine.
Expand reading
Multiple sclerosis (MS) is a chronic and inflammatory neurodegenerative disease which afflicts more than 2 million people in the world. It causes a wide range of symptoms, of which fatigue is one of the most frequent and disabling. Fatigue may affect up to 92% of the patients living with MS and has a major impact on quality of life. Moreover, it is shown that fatigue in MS persists over time once it appears.[6]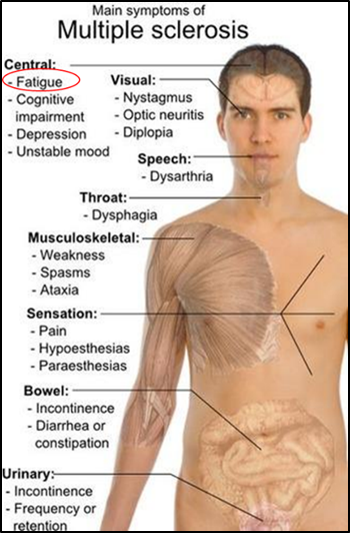 References
[1] Branas, P., Jordan, R., Fry-Smith, A., et al., 2000. Treatments for fatigue in multiple sclerosis: a rapid and systematic review. Health Technol. Assess. 4, 1–61.
[2] Trovero F, et al. Evidence for a modulatory effect of sulbutiamine on glutamatergic and dopaminergic cortical transmissions in the rat brain. Neurosci Lett. (2000)
[3] Tiev KP, Cabane J, Imbert JC. Treatment of chronic postinfectious fatigue: randomized double-blind study of two doses of sulbutiamine (400-600 mg/day) versus placebo. Rev Med Interne. (1999)
[4] Shah SN; Sulbutiamine Study Group. Adjuvant role of vitamin B analogue (sulbutiamine) with anti-infective treatment in infection associated asthenia. J Assoc Physicians India. (2003)
[5] Sulbutiamine in the treatment of chronic fatigue in multiple sclerosis.
[6] Sevim S, Kaleağası H, Taşdelen B. Sulbutiamine shows promising results in reducing fatigue in patients with multiple sclerosis[J]. Multiple Sclerosis & Related Disorders, 2017.