Pumpkin seeds are powerful, nutrient-rich superfoods that contain not only a powerful blend of amino acids, but also a wide range of useful vitamins and minerals. The Organic Pumpkin Seed Protein Powder from Sprout Living is harvested from organic farms that ensure their pumpkins grow to maturation free of harmful pesticides such as glyphostate. In addition to their potent supply of aminos, pumpkin seeds are rich in Omega-3 and Omega-6 fatty acids. Pumpkin seeds are high in zinc, which is known to be very beneficial to your immune system and in the reduction of inflammation. Overall, pumpkin seed protein is similar to Hemp Protein in that high levels of healthy Omega-3 and Omega-6 polyunsaturated fats, but also unique in it's rich unique flavor. Many Vegan protein powder products look to unique plant-based protein sources such as this one to help provide a more complete blend of nutritive ingredients.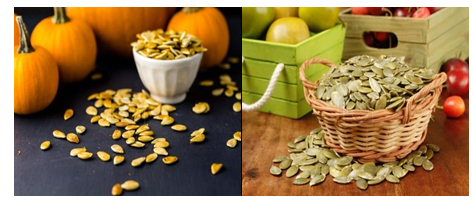 Regulate triglyceride levels, and prevent atherosclerosis
Contains unsaturated fatty acid and plant protein in pumpkin seed oil. More than 60% confirmed, unsaturated fatty acid can be emulsified, decomposition of blood lipid, can promote blood circulation, improve serum lipid peroxide removal, reduce blood cholesterol and neutral fat content, reduce fat in the blood vessel wall of the residence time, prevent hardening of the arteries.
Cholesterol-Lowering
Pumpkin seed powder has a high content of phytosterols, plant-based compounds that can reduce LDL "bad" cholesterol levels. Pumpkin seeds and other foods are naturally rich in phytosterols. The Journal of Agricultural Food Chemistry published a study in 2005 demonstrating that pumpkin seeds were one of the top three foods in terms of highest phytosterol content.
Alkaline-Forming
Consuming alkaline-forming foods can help maintain balanced pH levels in the body, particularly in overly acidic diets. Pumpkin seeds are the only seeds that are alkaline-forming, making them an excellent addition to Western diets which are often too acidic. Studies indicate that eating more alkaline-forming foods can support cardiovascular health, maintain strong bones, and improve brain function.
Restful Sleep
Pumpkin seed powder is the key to getting a good night's sleep. Pumpkin seed powder is rich in the amino acid tryptophan, which aids in the production of serotonin in the brain. An appropriate balance of the neurotransmitter serotonin is responsible for regulating mood, sleep, and appetite. It is particularly helpful for people who have trouble sleeping at night.
Regulate blood sugar
The high content of pumpkin seeds contain linoleic acid, can effectively reduce blood sugar, diabetes medicine. Experts study showed that pumpkin polysaccharide and pumpkin protein can significantly improve insulin level in diabetic rats, and protein arginine in pumpkin seed oil can improve the glucose tolerance of diabetic rats.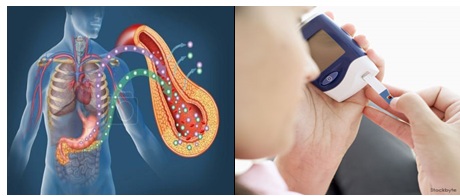 Prostate Health: Pumpkin seeds are packed with zinc and other antioxidants to reduce the risk for prostate disease. A 2009 study published in Nutrition Research and Practice found that supplementation of pumpkin seed oil and saw palmetto oil may be effective in treating benign prostatic hyperplasia, also referred to as enlarged prostate.
Dosage
The recommended serving is 15g, giving you a highly cost-effective vegetable protein that lasts for 5 weeks.
Pumpkin seed protein powder is new to many people, yet offers quite a few benefits and advantages over other types of protein. It is loaded with dense nutrients and a robust amino acid profile, and also boasts high levels of health fatty acids like Omega-3 and Omega-6 oils. Sprout Living is an exceptional company that makes a wide range of truly unique products.
So many good attributes make pumpkin seeds one of the finest vegetarian protein sources in the world. Omega Nutrition's Pumpkin Seed Protein Powder taps into the nutritional goodness, deriving exclusively from partially defatted organic pumpkin seeds. Protein from pumpkins is wholesome, healthy and easily digestible. Just as nature intended!