1.What is turmeric
Turmeric is a spice from turmeric plants. It is commonly used in Asian food. It is native to Southeast Asia and requires temperatures between 20 and 30 ° C (68 and 86 ° F) and a considerable amount of annual rainfall thrives. Plants are harvested each year as rhizomes and multiply from these rhizomes in the next season. It has a warm bitter taste and is often used for seasoning or color curry powder, mustard, butter and cheese. Curcuma root is also widely used in pharmaceuticals. It contains a yellow chemical called curcumin, commonly used for coloring food and cosmetics.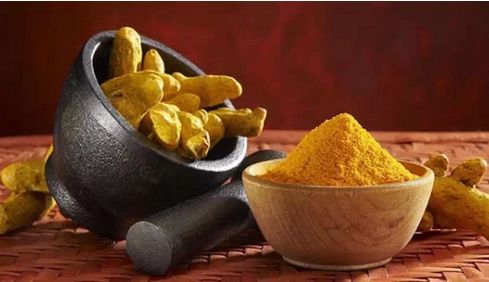 2.Key benefits
◆Antioxidant effects
Oxidative damage is thought to be one of the mechanisms behind aging and many diseases, it involves free radicals.Free radicals tend to react with important organic substances such as fatty acids, proteins or DNA.The main reason antioxidants are so beneficial is that they protect our bodies from free radicals.Curcumin happens to be an effective antioxidant that can neutralize free radicals through its chemical structure[].But curcumin can also enhance the body's own antioxidant enzyme activity.In that way, curcumin delivers a one-two punch against free radicals. It blocks them directly, then stimulates the body's own antioxidant mechanisms.
◆Lower Risk of Heart Disease
It is well known that endothelial dysfunction is a major driver of heart disease and involves an inability of the endothelium to regulate blood pressure, blood clotting and various other factors[]
Several studies suggest that curcumin leads to improvements in endothelial function. One study shows that is as effective as exercise, another shows that it works as well as the drug Atorvastatin
But curcumin also reduces inflammation and oxidation (as discussed above), which are also important in heart disease.
◆Treat Alzheimer's Disease
Alzheimer's disease is the most common neurodegenerative disease in the world and is the main cause of dementia. Fortunately, curcumin has shown a blood-brain barrier.It is known that inflammation and oxidative damage play a role in Alzheimer's disease. As we know, curcumin has beneficial effects on both.But one of the main features of Alzheimer's disease is the formation of protein tangles called amyloid plaques. Studies have shown that curcumin can help remove these plaques[].
◆Against Depression
Curcumin has some hope for treating depression.Depression is associated with reduced levels of brain-derived neurotrophic factor and hippocampal atrophy, and brain regions play a role in learning and memory.Curcumin improves BDNF levels and may reverse some of these changes[].There is also some evidence that curcumin can boost the brain neurotransmitters serotonin and dopamine.
3.Dosage
ADULTS
BY MOUTH:
For high cholesterol: 1.4 grams of turmeric extract in two divided doses daily for 3 months has been used.
For itching (pruritus): 1500 mg of turmeric in three divided doses daily for 8 weeks has been used. Also, a specific product containing turmeric extract (C3 Complex, Sami Labs LTD) plus black pepper or long pepper has been used daily for 4 weeks.
For osteoarthritis: 500 mg of a non-commercial turmeric product four times daily for 4-6 weeks has been used. 500 mg of a specific turmeric extract (Turmacin, Natural Remedies Pvt. Ltd.) has been used twice daily for 6 weeks (89721). 500 mg of a specific turmeric extract (Meriva, Indena) containing turmeric and phosphatidylcholine has been used twice daily for 2-3 months. Other combination products have also been used.
CHILDREN
BY MOUTH:
For high cholesterol: 1.4 grams of turmeric extract in two divided doses daily for 3 months has been used in children at least 15 years-old.